Lending
In some cases it may not be possible for a researcher to visit the collections, or to make a long enough visit to complete their program of study. For this reason, many institutions with collections have active loan programs.
A museum may loan specimens to researchers in other institutions ("outgoing loans"), and borrow specimens from other institutions to support its own research programs ("incoming loans"). Specimens may also be loaned within an institution to another department ("intramural loans") or for exhibition ("exhibition loans")."
The specifics of lending procedures will vary in each institution but some important elements are discussed below. Loan Procedure documents from the American Museum of Natural History and the Yale Peabody Museum are available for download.
To whom are loans made?
Generally loans are made at the discretion of staff to qualified and responsible scholars of accredited educational, or research institutions. If the specimens are being used for research, there will usually be some qualification that this will generate published results in a timely fashion. If granted, the loan is made out to the borrower's institution, in care of a permanent staff member; i.e., the institution accepts the loan and both the institution and signatory staff member are responsible for the care and return of the specimens. Loans for use by students should be made out to the care of their advisors, or to another responsible staff member of the institution.
How are loans requested and approved?
Loans can be initiated by e-mail or telephone call, but the formal request should always be a hard-copy letter, on institutional letterhead. If the borrowers are not known to you or your institution, it's advisable to get a supporting reference. Your loan procedures should detail who in your institution will be responsible for approving the loan and who will process it (e.g. the curator-in-charge will approve or deny requests and the collections manager will be responsible for carrying out the work).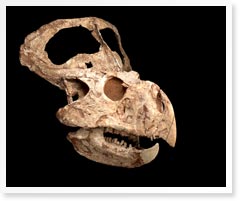 If the borrower is requesting a particularly rare or valuable specimen, additional checks should be done. These may include asking for evidence that the specimen(s) will be handled adequately, and that suitable and secure environmental and storage conditions will be provided for the specimen before the request is approved. You may also want to check that the borrower has an insurance policy that will cover any costs in the event that a specimen is damaged or lost.
If the specimen is being loaned for exhibit, then more extensive evidence of a borrower's suitability will be required. This is usually in the form of a "Facilities Report," a document that outlines an institution's facilities, climate, security, staffing, insurance and loan history. Most museums have a completed report on file which has been verified by a Registrar. The purpose of this document is to assure a lender that the borrower has a history of professional and responsible care of museum specimens. It is often required by a lender in the early stages of a loan request to determine if the borrower's facilities are appropriate. Further dialogue may then be initiated between the lending and borrowing institutions to discuss the specific needs of a particular specimen. These might include the type of mount and case in which it will be displayed, the way that it will be lit, and the way in which the case will be secured.
How do I document loans?
All correspondence associated with the loan over time (specimen invoices, renewals, over-due notices, etc.) should be kept in a file or notebook relating to the loan.
Before approving a request the physical condition of each specimen should be assessed; if the loan is approved then the condition should be documented prior to shipping. This can be done using digital images and, if necessary, a condition report (for an example of a specimen condition report click here). To prevent the loss of any important data associated with a specimen it may be necessary to photocopy or digitally document any labels that will travel with the specimen.
Generally a loan invoice is drawn up which both the lending and borrowing institution must sign. As well as specifying the date and length of the loan and listing the specimens lent, the loan invoice should set out the various conditions attached to the loan. By signing the invoice, the borrower is not only acknowledging receipt of the specimen(s), but is also agreeing to abide by these terms and conditions.
What material should not be loaned?
You cannot lend something that you don't actually own so, to ensure that you have the right to loan the material, only specimens that have been accessioned and cataloged should be lent. If a borrower requests material that is unaccessioned and/or uncataloged, then these procedures should be completed first.
Many institutions do not allow type specimens to be loaned except under certain circumstances. If a type specimen is loaned restrictions may be placed on the duration of the loan and the method of shipment, and the borrower may be required to insure the specimen during transit.
What other restrictions are standard for loans?
Normal loan conditions may preclude any interventive work on the specimen(s), such as preparation, molding or casting, or destructive sampling. If the borrower wants to do such work they need to specify this in advance.
Loan Material must never be transferred to a third party.
The lending institution may require appropriate credit in any publications and databases drawing on the loaned specimens.
Loans are made solely at the discretion of the institution, and the institution should reserve the right to terminate or otherwise recall specimens at any time, for any reason.
How should outgoing loans be transported?
Safe packing for transport of fragile specimens can be a difficult science to master and there are companies that specialize in this type of shipping. However, there are some general principles that should be followed:
Wrap specimens carefully and pad them for transport, ideally using preservation grade materials such as '

Ethafoam

', or acid-free tissue where they will be in contact with the specimen.
Make sure that identification numbers are clearly visible on the exterior of the packaging.
Boxes or self-sealing (Ziploc style) bags are useful to prevent the loss of small specimens or fragments of fragile specimens.
Large and heavy specimens should be isolated within the packing to prevent them from damaging smaller more delicate fossils.
Place the specimen box inside a slightly larger box filled with Styrofoam peanuts or other packing for added safety during shipping (this process is known as "Box Within a Box").
Loans generally should be shipped by a method which allows tracking of the package. Inform the borrower of the date of shipping, the tracking number, and the estimated date of delivery. Always ship fragile material by courier. If you are sending specimens to another country, it is best to use an international courier company such as Fed-Ex, ICN or UPS; avoid using national postal services such as USPS, Royal Mail, etc. for international shipments. For fragile or rare material, or Type specimens, hand-carriage by a staff member may be appropriate. Specimens may need to be insured during transport. For a handout on unpacking a specimen loan, click here.
What happens if a specimen is damaged while on loan?
Interstate and International Shipping of Legally Regulated and Unregulated Species, Samples, and Artifacts
The holding and transport of certain categories of material may be subject to State, Federal, or International laws; examples include USFWS regulations applying to the import and export of wildlife (applicable to recent materials) and recent Brazilian legislation prohibiting the export (even if a secondary export) of fossils originating in Brazil. In such cases, failure to provide appropriate documentation when shipping specimens may lead to seizure of the shipment. Legal counsel or external advisors should be consulted for specimens that may fall under these categories.

As part of the conditions attached to the loan, borrowers should be required to immediately report any damage to a loaned object detailing the damage to the specimen (documenting it with photographs if necessary) and the circumstances under which the damage occurred. After assessing the damage, you will need to come up with a suitable course of action and convey this to the borrower: this might involve taking no action at all; the borrower carrying out a program of repair that you specify; or returning the specimen to you for repair. The important point is that the lender specifies what action should be taken: no work should be undertaken on the specimen by the borrower until they have heard from the lender.
How long should loans be for?
Depending on the request loans may be of any duration; typically, research loans are between six months and three years in duration, although exhibit loans may be much longer, particularly if the show is touring a number of venues. Loans are considered due for return once the period of the loan has elapsed. The borrower should be sent e-mail or written notification of the end of the loan, and be offered the option of either requesting an extension of the loan, or returning it.
What do I do if the material isn't returned promptly?
Ensuring the return of specimens
It is important that a loan agreement specify the term or length of a loan and, at the end of that period, that you require its return. If you do not, you may loose your legal right and title to the specimen. Loan policies should spell out what actions to take if a loan is delinquent.

It is important to take action to retrieve overdue loans. This is not just because of the responsibility of stewardship that an institution has for its collections. In certain jurisdictions, if you fail to take active steps to recover an item that you have lent, you may be considered to have abandoned your title to that item.

Your loan procedures need to include the action that will be taken at the end of a loan if specimens are not promptly returned. There may be a grace period after which loans are then considered to be delinquent. Active recovery procedures may include (in order of increasing severity) e-mail reminders; telephone reminders; contact by the curator-in-charge; contact by the divisional chair; and contact with the borrower's head of department or more senior administrators. A visit to the institution may be necessary. In extreme cases, legal counsel may need to become involved.

Failure to return overdue loan material should be grounds for the withdrawal of the borrower's right to use the collection. Under extreme circumstances, withdrawal of privileges may be extended to cover all staff and students of the borrower's institution.
What elements should be part of the loan return procedures?
The goal of loan return procedures should be to ensure that the material is safely returned to the institution, that it is properly reintegrated into the collection and that any information gained by its study while out on loan is documented properly. The following tips may be helpful in setting loan return procedures:
To simplify record keeping, all specimens from a loan should be returned at the same time.
The borrower should return the loan in the same packaging (or packaging to the same standard) as was sent out.
Check the condition of the returning specimen(s) against the outgoing condition report and photos.
Any damage or other significant change in the specimen's condition should be noted and recorded in a new condition report.
After assessment (and, if necessary, conservation or repair) return the specimen(s) to collection storage.
What procedures should be required for Intramural loans?
If you work in a museum with different departments or sections, you may be asked to lend a specimen to another department. While it may seem less risky to loan a specimen under these circumstances, it is good practice to follow the same general procedures as you would use for specimens leaving the building. The goal is to ensure the safety of the specimen while it is out of the lending department and its eventual return – it is easy for items to get lost within even a small institution, so it is important that each specimen is properly documented every time it enters or leaves the collection.
What is the difference between Research and Exhibition loans?
The initial application and approval procedures to request specimens for inclusion in temporary exhibits may be the same as for research loans. However, Exhibition loans carry a greater risk to the specimens and frequently involve complex decisions relating to institutional facilities, display case lighting and materials, specimen insurance, risk to the specimens, and potential conflict with in-house uses or an institution's goals for promoting active use by external researchers. For these reasons, Exhibition loans are generally processed by a museum's Registrar to ensure greater oversight.
For more information
For information on loan policies and procedures download the National Park Service's (NPS) Museum Handbook which has a chapter on handling, packing, and shipping of specimens.